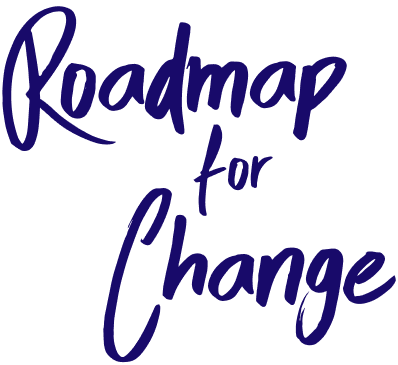 It's not enough to ramp up the UX team within the orgs, but essential to get support from the whole org for UX.
Everyone Needs To Buy-in
Training UX leads wasn't enough to affect cultures within orgs. Enabling & shepherding the entire org to buy-in the UX culture & methodologies as needed
UX cannot happen without advocates & champions from all levels, top-down, middle and ground-up.
Strategy For the Community & Serving Each Country
Understand the orgs in order to understand where they are currently
Having a roadmap for the next 3 years for UX in European orgs – 3 key initiatives to run in parallel
Aside from the community training, having the plan to serve the countries at the individual level in increasing the UX culture– is to be done with stakeholder interviews & custom roadmap for each individual org.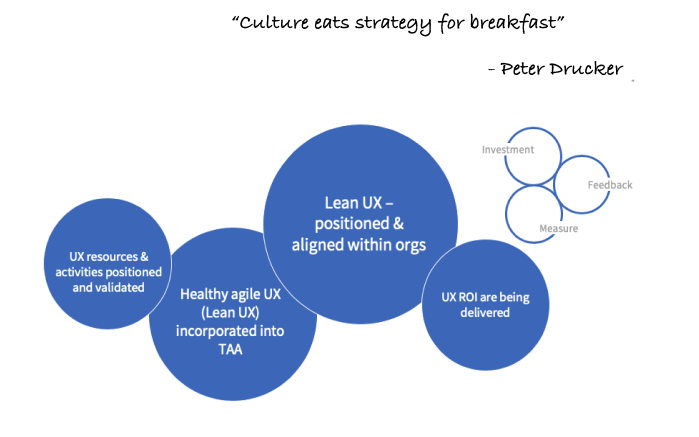 The roadmap creation step-by-step
Org study

Assessing the country's stage of UX maturity with a deeper understanding of org's structure & political landscape for change
The above is best achieved via meeting & interviewing the people of the org – all levels & functions

Identify bright spots

What's working already well?
What does the org understand already in UX?
How can we build UX momentum off of that?
What other roles are working well, and how can those be co-opted?

Develop a custom strategy

Eg. 3-5 months of "process beta" – training & win project
6-24 months of "staffed UX effort"; further training, staffing with senior UXers, UX projects in swing
24-48 months of "UX program" – field studies & testing, UX management

Identify UX sponsors

Seek & find sponsors/champions at all 3 levels – Leadership/exec, management, grass-roots (developers)
Form alliances / co-opt for internal support

Exercise UX cycling & measurement

iterate practices on evidence-based insights
Become active with qualitative info from field research